Your school ICT development plans…
We have seen a huge rise in ICT equipment in the Education sector over the last 20 years. ICT continues to grow as do new teaching opportunities with the use of technology. This can have a huge positive effect in a school environment. Unfortunately some schools have grown the number ICT devices without investing correctly in their infrastructure, which can lead to disappointment and frustration.
As part of our education agreements, we will work with your school side by side to provide proven advice and recommendations to fit your school ICT development plans.
Independent and always will be…
It can be misleading when seeking a solution from a specific manufacturer. E.g. Microsoft partners are unlikely to tell you about the great Apple iPad features and vice versa. Oakford are proud to be an independent provider, not bound by any contractual agreements with any one manufacturer or supplier. This allows us to tell you the good and bad parts about all of the available equipment.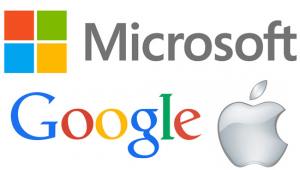 You get the picture? We are independent and always will be. Strategically we will ensure your ICT expansion continues to be a success and those nasty, negative surprises will not exist in your school.